Gippsland Forestry Hub Executive Committee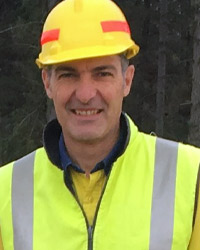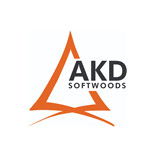 Simon Gatt
(Chair)
Simon Gatt has lived in Gippsland for 30 years and has a passion for the positive way the forestry and wood products industry contributes to the Gippsland community. During this time, he has worked in the forestry industry both in the public and private sectors across a range of native forest and plantation settings. Now as Resource Manager of Associated Kiln Driers Pty Ltd (trading as AKD Softwoods) which is 100% Australian owned and operated integrated forestry and timber processing company with operations in Victoria, New South Wales and Queensland.
As a regional employer, AKD plays an active part in supporting a variety of local community activities and sees its employees as the vital ingredient in its past and future success. Simon has a Bachelor of Science in Forestry from the University of Melbourne and an MBA from Deakin University. His extensive networks and forestry experience compliment his role as Chair of the Gippsland Forestry Hub.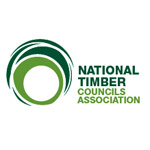 Sandy Kam
(Deputy Chair)
Sandy Kam is the National Co-ordinator of the National Timber Councils Association (NTCA). The National Timber Councils Association Incorporated provides local government from across Australia with a peak national body advocating from a local perspective on issues affecting local communities, industry, the environment and government in timber regions. Previous to this position, Sandy was a Mayor and Councillor at Latrobe City Council for over 9 years. During that time Sandy lead the process for Latrobe City Council to consider adopting a Wood Encouragement Policy which resulted in Latrobe City Council being the first Council in Australia to adopt such a policy.
Ian Reid
(Treasurer)
Ian Reid is the managing director of Gippsland based Austimber Harvesting & Haulage Pty Ltd. This company has several contracts for the harvesting of Plantation Pine and Ash for Hancock Victorian Plantations throughout their Gippsland and Northern Victoria plantations. The company operates several fully mechanised crews in both thinning and clear fell operations. A believer in innovation, automation advances and new technology Ian is always looking for opportunities to bring improvement to the company's operation.
Ian is a former director of the Australian Forest Contractors Association (AFCA) from 2008-2016 and was the Chairman of AFCA from 2012-2016. He also was the Chair of the organising committee for the AUSTimber2016 Expo held at Traralgon in 2016.
Ian has been a member of the Victorian Government Forestry Industry Council since 2015 and was appointed the councils Chairman in 2016.
Ian is a passionate supporter of the timber industry, the contractors involved and their workforce. Through his membership in the above organisations he continues to promote the benefits of a good sustainable timber industry for local and regional communities, the maintenance of a safe working environment for all workers and the environmental benefits that the industry provides. With this professionalism he believes the industry will be one of the success stories of the 21st century.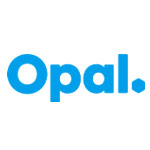 Adrian Berton
Adrian Berton gained almost 20 years' experience in the heavy industrial manufacturing sector before joining Opal Australian Paper in January 2016. As Group General Manager, Mr Berton is responsible for operations throughout the Opal Australian Paper division.  Opal Australian Paper has more than 1200 employees nationally and produces a wide range of products and iconic brands at our Victorian production facilities in the Latrobe Valley and Preston. Opal Australian Paper operates seven international offices and exports to more than 70 countries. Opal Australian Paper manufactures products for five main segments - packaging papers, office paper, envelopes, stationery and playing cards.
Mr Berton has a strong focus on manufacturing improvement, safety leadership and cultural change. His experience includes 15 years with OneSteel, leading manufacturing operations in the Laverton Steel plant, Whyalla Steelworks and Newcastle Rolling Mills. He holds a Bachelor of Metallurgical Engineering and a Masters of Engineering. He is also a qualified Six Sigma Black Belt and an advocate of Lean Manufacturing.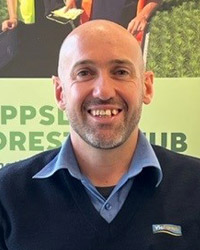 Trevor Nicklen
Trevor Nicklen has over 20 years' experience working in the native forest industry in Victoria, primarily for VicForests in operational production forestry with a focus on planning, harvesting and regeneration.  During this time Trevor has also worked extensively in forest and fire management within the Gippsland region. Trevor has been a long-time advocate for sustainable forest management and passionate supporter of a sustainable timber industry.  More recently Trevor has taken on the role as Senior Farm Forestry Officer with the primary focus to establish, develop, promote, and manage a farm forestry program in Gippsland.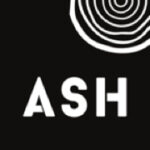 Megan Para
(Secretary)
Megan is a marketing specialist with a keen interest in the forestry sector. With a Bachelor of Business (majoring in Marketing) under her belt and 6+ years' experience in various marketing and forestry roles, Megan has extensive knowledge in topics like digital marketing, email marketing, social media, copy writing, content creation, marketing timber products and a proven track record in creating growth through sales and marketing.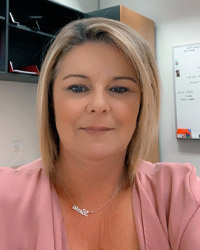 Lesia Clark
(General Manager)
Lesia has more than 20 years extensive experience in education and training, client relationship management and stakeholder engagement within the Forest Industry, Lesia has excellent time management and skills in prioritisation. Lesia has proven expertise in the management of projects, programs, and organisational initiatives.